Welcome to the Official Site for Adriana Camposano. You may recognize Adriana from one of her numerous print campaigns such as Parents Magazine and Vogue Bambini or from her Kindness Counts PSA on Sprout. Here you will find all the news and up to date information about this talented young actress. For Industry Professionals looking to learn more about Adriana, please click on her name above for an overview of information.


NEWS & UPDATES
19 Jan 2016
Honda
Adriana is starting off 2016 with a new
commercial
! This week her spot for
Honda
began airing in the tri-state area and she can be seen throughout. Playing soccer with her family she is soon instructed to get into car by their Dad where they turn on their music using
Apple CarPlay
, drowning out the sounds of the ice cream truck going by, all a part of Dad's plan. It's a really fun commercial which can be found in the
media section
along with the Spanish version, and if you live in the tri-state area make sure to keep an eye out for it on television!




Posted by: Lisa
11 Jan 2016
Kohl's
Kohl's
is always a fun company to work for and Adriana loves when she books a shoot for them. She was seen multiple times last year in their
circulars
and ended off 2015 with a new
in-store poster
! If you've been in your local store recently you've hopefully seen her up in the girls section sporting her
Frozen
themed pajamas, and last spring she was in their circulars for a different set of Frozen themed apparel. It's always exciting seeing her image pop up, and make sure to view images from both shoots in the gallery!



Posted by: Lisa
25 Dec 2015
Happy Holidays!
This is always such a magical time of year and Adriana has been enjoying every minute of it. From time with friends and family to opening presents under the Christmas tree, it has been a
wonderful
holiday for her and today she is having a lot of fun with her brothers as they celebrate
Christmas
. Adriana hopes that everyone who visits her website is having a
fantastic
holiday season full of love and happiness, Happy Holidays!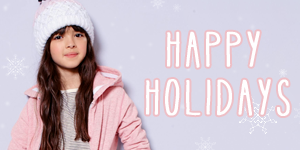 Posted by: Lisa
23 Dec 2015
Target
One of the nice things about the holidays is all of the traditions whether they be a part of everyone's Christmas or unique to your family. If one of those traditions happens to be matching family pajamas then you may have seen Adriana while browsing this year's collection from
Target
! Adriana appeared online with her pretend family modeling a series of different looks from
gingerbread
people to matching
Santa suits
. You can tell a whole lot of fun was had during this shoot, and another shot of the family was seen in stores as well. That's not all! This holiday season Adriana has multiple in store posters up and family and friends have been sending her pictures of them up in stores across the country. She also has had images surface on their
website
, and it has been so exciting to have her photos all over for
Target
to end off the year!



Adriana has worked for
Target
a couple of times this year and she had a few photos pop up during the spring and fall seasons too. Her image was seen on the homepage of their website, and she had some in store posters up a few months ago as well. She always loves working for the company and will be seen once again in
2016
as she shot for them a couple of weeks ago too! Make sure to keep an eye out in your local store the next time you're there as chances are you will see Adri!


Posted by: Lisa
20 Dec 2015
Payless
The malls have been jam packed this weekend with shoppers getting all of their Christmas gifts bought and
Payless
stores across the country have their holiday campaign up in store windows. If you've passed by one of their stores while doing your holiday shopping you hopefully had a chance to see Adriana! She is in a very festive
poster
with her pretend Mom modeling their holiday shoes and they sure are happy and enjoying this time of year. She has already been seen in malls from Pennsylvania to Tennessee and make sure to keep an eye out this holiday season when near your local
Payless
!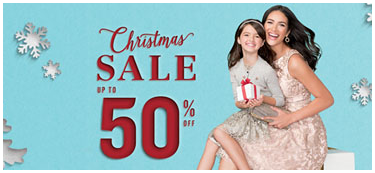 Posted by: Lisa
<< Previous 1 2 3 4 5 6 7 8 9 10 11 12 13 14 15 16 17 18 Next >>